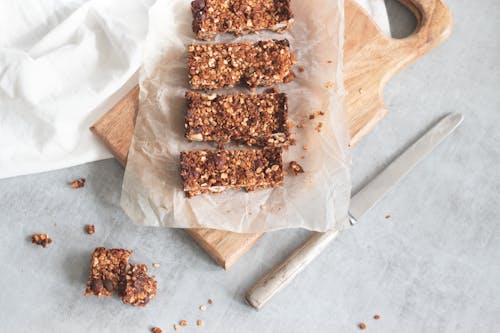 Ingredients
1 cup chopped pecans
12 whole graham crackers
1 cup firmly packed brown sugar
3/4 cup butter
2 tablespoons whipping cream
1 teaspoon vanilla extract
1/4 teaspoon kosher salt
Directions
Step 1: Preheat oven to 350°. Bake pecans in a single layer in a shallow pan 10 to 12 minutes or until toasted and fragrant, stirring halfway through.
Step 2: Line a 15- x 10-inch jelly-roll pan with aluminum foil; lightly grease foil. Arrange graham crackers in a single layer in prepared pan, slightly overlapping edges.
Step 3: Combine sugar, butter, and cream in a medium-size heavy saucepan; bring to a boil over medium heat, stirring occasionally. Remove from heat, and stir in vanilla and pecans. Pour butter mixture over crackers, spreading to coat.
Step 4: Bake at 350° for 10 to 11 minutes or until lightly browned and bubbly.