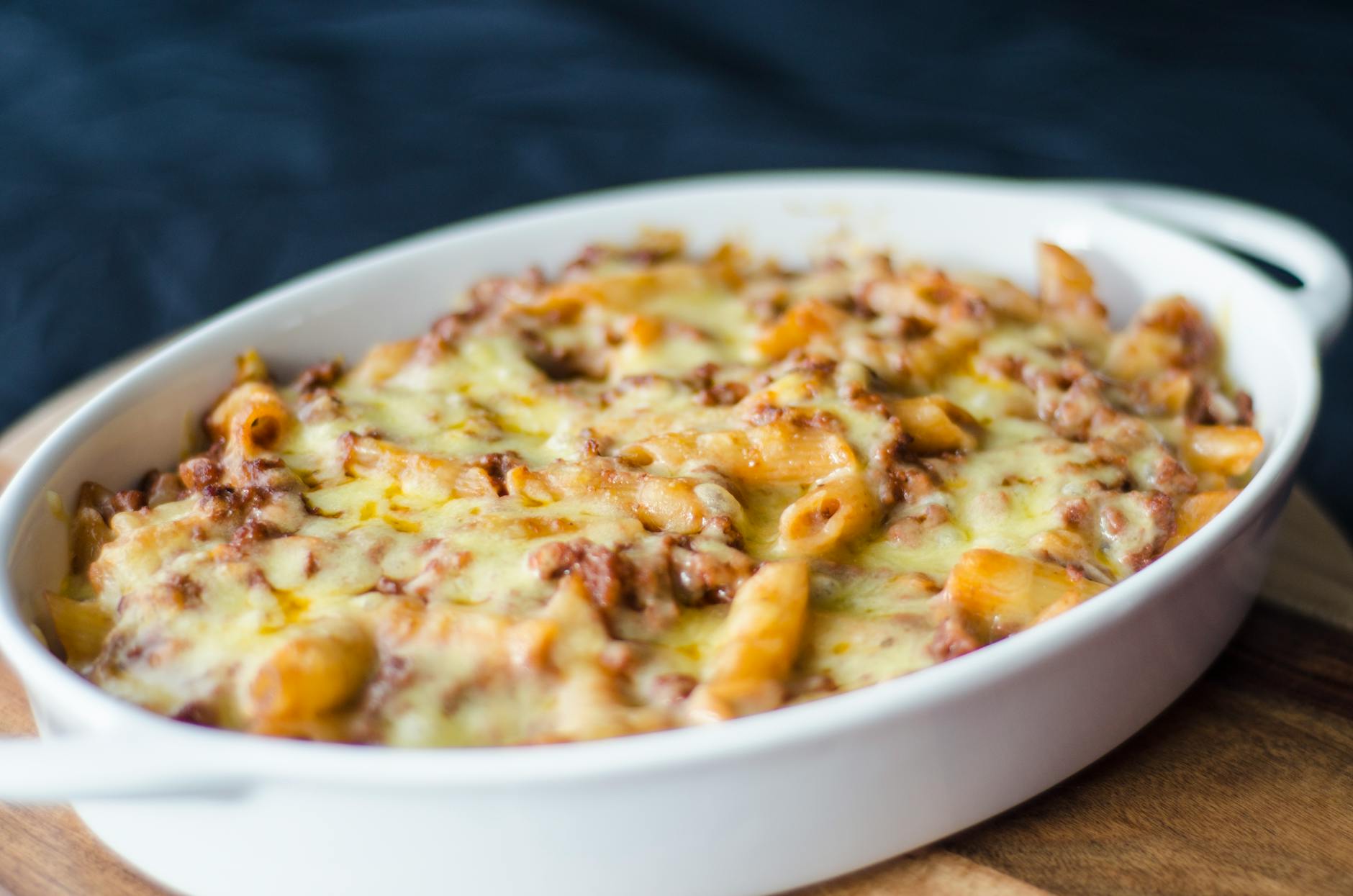 Ingredients
1 Can Corn (do not drain)
1 Can Creamed Corn
1 C Shredded Cheddar
1 C Dry Macaroni
1 Stick Butter
2 T Dry Onion
1/2 to 1 Pound Fully Cooked Ham or Chicken, Smoke Sausage or any other cooked meat
Directions
Step 1: Melt butter over very low heat in a large casserole pan on top of stove.
Step 2: Stir in Dry Onion.
Step 3: Mix in the remaining ingredients.
Step 4: Pour into a 2-quart cassrole dish. Bake for 40 minutes covered and 30 minutes uncovered at 350 degrees.