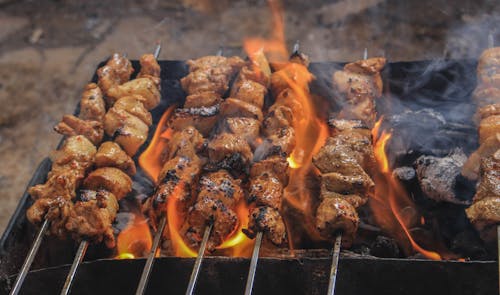 Ingredients
1 pound boneless skinless chicken breast or thighs, cut into bite sized pieces
1 pound grape/cherry tomatoes
1 pound zucchini, sliced 1-4 to 1/2 inch thick
1/3 cup basil pesto
Directions
Step 1: Marinate the chicken in the pesto overnight in a sealed container tin the fridge.
Step 2: Skewer everything up and grill over medium-high heat until cooked and slightly charred, about 2-6 minutes per side.
Step 3: Option: Use another pesto like sundried tomato pesto, roasted red pepper pesto, asparagus and pistachio pesto or spinach pesto.